Michigan Divorce and Family Law:

 
Divorce, custody, parenting time, child support, spousal support:  It's all scary. It turns your whole life upside down and changes your outlook on everything. The financial uncertainty is overwhelming. Deciding who gets what property, how pensions are divided, and who gets the house is hard. You want to be fair but you have to be fair to yourself, too. And when kids are involved, it gets even harder.
We are an established law office in the Downriver Michigan area located in Taylor that focuses on divorce and family law. It is our goal to explain, in terms and concepts you can understand, the process you are facing. Once you have an understanding, you will be better informed so you can participate in the divorce process. It's your life. You have to live with the outcome. We will be sure you aren't taken advantage of and the results are fair for you.  
Divorce. Michigan is a no-fault divorce state. This means you do not have to prove fault in order to get a divorce only th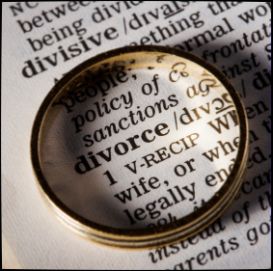 at there is a breakdown in the marriage and there is no chance of reconcilation. Divorces can take anywhere from 90 days to a year depending on how much the parties agree or disagree and whether or not there are children. While most cases settle, those that don't go to a trial. With or without children, contested or uncontested, before making any decisions about your divorce, you need to speak with a divorce lawyer. We are familiar with the law, the local judges and local court rules and can help you best understand your situation. While we prepare every case as if it is going to go to trial, those are the exception and not the rule as we help our clients find middle ground and reach an agreement.
Child Custody. There are two types custody: Legal and physical. Legal custody involves decisions about things like school, religion, and important medical decisions. Physical custody typically describes who the parent lives with primarily. Most parents have joint legal custody and need to share the big decisions about the child. If they are unable to agree on what school the child attends or if braces are necessary, then the Court will decide for them. Day to day decisions for the kids are made by the parent who has the parenting time on that day. There are a dozen legal factors which are used to determine custody and there are technical legal thresholds that have to be met in order to change custody. It is critical that your lawyer knows these factors and the Michigan case law interpreting them. One more thing, and this is just to clear up an urban myth that is out there, joint custody does not mean that you don't have to pay child support.
Child Support. Michigan has a child support formula used to determine how much child support a parent pays. It takes into consideration each parent's income, the overnight parenting time schedule, day care, medical expenses and insurance, and tax exemptions. Child support is paid until the child reaches the age of 18 or graduates from high school, whichever occurs later, but in no event beyond the age of 19 1/2. Experienced family law attorneys have the same program used by the Courts to calculate child support and can give you a pretty close estimate of what it should be. Child support may be modified upon a change of circumstances such as income or parenting time changes. Failure to pay can result in loss of a driver's license, loss of a passport, seizure of tax refunds, and even felony charges and jail time.
Parenting Time. Parenting time, also known as visitation, lays out the shedule that each parent spends with the children. Parenting time needs to promote a strong relationship with each parent. It can be very specific stating exact times, weekdays, holidays and vacation periods or it can be very loosely defined as "reasonable and liberal" which allows the parents to work out the details. It really depends on how well the parents can work together after the break up of the marriage. Like custody and child support, the Court retains jurisdiction over parenting time if the parents can't reach an agreement.
Property Division. Michigan is a non-community property state. All property acquired by either, or both, of the parties in a divorce is to be divided equitably. Equitably does not necesarrily mean equally but it usually does in practice. Only property acquired after the date of marriage is considered marital property. This includes such things as the marital portion of pensions or retirement plans, savings, personal property and real estate. The Court can also determine if there is any property which is separate property and not part of the marital estate. For example, a car owned before the marriage or even inherited property. When dividing property, the Court will also divide marital debts equitably taking into consideration the ability to pay and how the debt was incurred.
Alimony / Spousal Support. The most basic determination for spousal support is the need of one spouse versus the ability to pay of the other. The Court will take into consideration such things as the length of the marriage, age and health of the parties, fault, education level, and work history as well as some other factors. Common sense will tell you that the longer the marriage is and the greater the difference in income, the more likely alimony will be awarded. Spousal support can be  for a fixed amount of time, e.g. 5 years, or it may not have an end date and will continue until further order of the Court. Spousal support may be modified upon a showing of a change in circumstances unless the parties agreed to non-modifiable support in the settlement agreement. There isn't a formula in Michigan for spousal support like there is for child support but there is software which can give a recommendation which can be used as as good starting point for negotiations.
Prenuptial and Postnuptial Agreements. To protect your personal assets and/or property before or after getting married, our lawyers can help you create an effective prenuptial or postnuptial agreement. A good agreement will need full disclosure of all assets and liabilites and separate legal counsel for each party. One law office cannot represent both the bride and groom. As long as each person understands the agreement, it will be enforced by the Court so long as it was fair at the time it was created and fair at the time it is enforced. These agreements are much more useful in determining the marital estate for short term marriages. The longer a couple is married, the more likely the facts and circumstances may change and the more unfair enforcment may be.
Paternity. For unmarried individuals with children, it is essential that paternity be established in order to ensure that the correct father is responsible for child support and has a parenting time schedule which allows a relationship with the child. Without paternity, the mother is given sole legal custody of the child and the father does not have the ability to force parenting time or particiapte in custodial decisions.
Post-Judgment Issues. Our attorneys are able to help enforce settlement agreements and Judgments of Divorce. The Court also retains jurisdiction over support, custody, and parenting time issues which can be modified upon a proper showing of a change in circumstances. The Court has continued jurisdiction over the home of the child and must approve any change of domicile if the parent with phsyical custody wants to move out of state or more than 100 miles away. Having an attorney that understands the law affecting these changes is critical to successfully bringing or defending your case
Frequently Asked Questions
How long does it take to get divorced in Michigan?
A divorce without children is a minimum of 60 days and with children it is 6 months. I need to point out these are statutory minimums and if your case has any issues of significance, then a divorce can be up to a year.
What will it cost me to get divorced?
It is almost impossible to predict what a divorce will cost but clients like some cost certainty. I do too when I am buying something or hiring someone. I have cases that cost anywhere from $1,000 to $30,000. Having said that, if I did a bell curve I would say most cases range somewhere from $2,000 to $4,000. Yours could be more, it could be less. The more the clients disagree, the more the case will cost.  
Should I represent myself?
You have the right to represent yourself. You also have a right to pull your own tooth but I wouldn't do that either. The explosion of the internet has made a lot of legal information available which can give you a false sense of security that you can handle it yourself. I guarantee you that an unrepresented person will have no chance against an experienced lawyer in a trial. Period.
What are the grounds for divorce in Michigan?
Michigan is a "no-fault" state. The Plaintiff only needs to show that there has been a breakdown in the marriage and there is no chance of reconcilation. No further proof is necessary other than a statement. The divorce will happen even if the Defendant doesn't want it to happen. The Court will not order reconciliation or marriage counseling even if one party requests it.  
Is there any residency requirement to obtain a Michigan divorce?
Before filing the Complaint for Divorce, the Plaintiff must have been a resident of Michigan for the prior 6 months immediately preceeding the file. The County where the Plaintiff has resided for the prior 10 days is where the case is filed.
Is there a trial in every case? .
No. Not even close. A vast majority settle especially if you have experienced lawyers helping you through the process. Trials are stressful and unnatural and not always the best way to get the result you are looking for. No one "wins" a divorce trial. Having said that, sometimes they are necessary for a variety of reasons. We prepare every case for trial from the very beginning which, ironically, helps us avoid them
Do I have a right to a jury trial?
If there is a trial, it will be heard by a judge who will decide all the issues before him or her.
Can my wife and I use the same attorney?
An attorney can only have one client. Even if both parties use one lawyer, that lawyer is duty bound to only represent the interest of their client and the party without a lawyer represents themself. When I help couples through a divorce, I make this very clear to the other spouse. I wouldn't recommend it. If you are representing yourself, at the very minimum, you should have a family law lawyer review it and explain it to you before you sign it.
The McAvoy Law Firm helps people who live in Allen Park, Brownstown Township, Belleville, Canton, Dearborn, Dearborn Heights, Ecorse, Flat Rock, Garden City, Gibraltar, Grosse Ile, Huron Charter Township, Livonia, Lincoln Park, Melvindale, Plymouth, Plymouth Township, Redford, River Rouge, Riverview, Rockwood, Romulus, Southgate, Taylor, Trenton, Wayne, Woodhaven, and Wyandotte. We also help residents of Detroit, Dearborn, Dearborn Heights, Belleville, Westland, and Garden City, Monroe and Ypsilanti. We have clients who live in Wayne County, Monroe County, Oakland County, Washtenaw County and Macomb County.
20155 Goddard
Taylor, MI 48180
313-291-0240
313-291-2124 (fax)