Bankruptcy and Debt Relief :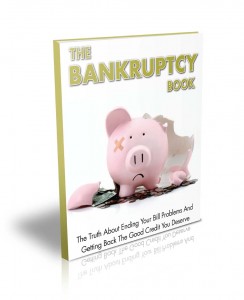 Thousands and thousands in Michigan are debt free now. People who are probably a lot like you: Overwhelmed by debt, being garnished, losing their house, utility shut-off notices, lawsuits, creditor harassment, and foreclosure. The list goes on.  They made the right decision for themselves, their families, and their financial future and they filed for bankruptcy.
Overdue debt is overwhelming debt. You may think you know how difficult it is but, once the debt is gone, you will look back and wonder how in the world you made it as long as you did. Juggling bills, robbing Peter to pay Paul, borrowing money from family. It's a hard way to live.
You can get back on track. Bad debt does not make you a bad person. Things happen and you make the best choices under the circumstances and it doesn't always work out. Bankruptcy is there to help the honest debtor get a fresh start.
Do you have bills you can't pay? Are the hard times getting harder? Are you interested in finding out more about how to get out of the debt cycle? I can help. If you would like to find out more about bankruptcy and getting the truth about ending your bill problems and getting back your credit, read The Bankruptcy Book. I wrote it for people just for you. It's free. No strings attached.
Chapter 7 Bankruptcy
This type of bankruptcy is also called a "straight" bankruptcy. If you are eligible for relief and unable to repay any meaningful amount to your creditors, it is pretty straightforward. You file a voluntary bankruptcy petition, show your income, expenses, assets, debts, and the last couple of years of financial history and the Bankruptcy Court will discharge your debt. It's not as scary as it sounds. Especially when you have qualified attorneys helping you through it.
This is the most common type of bankruptcy. It does not require you to repay any of your discharged debts. Most debts are eliminated but there are some notable exclusions. It does eliminate credit cards, medical bills, old utilities, personal loans, lawsuit judgments, auto and mortgage loan deficiencies and other unsecured debts like these. It does not eliminate child support, spousal support, student loans, or debts incurred by fraud. It can eliminate some income taxes.
Once you file for bankruptcy, the automatic stay goes into effect. This gives you the breathing room you need. The stay stops all creditor activity, telephone calls, collections, lawsuits, garnishments, and foreclosures. Your creditors cannot do anything outside of bankruptcy court court to collect debts.
Most of my clients get to keep all their stuff, their house, their cars, tax refunds, everything. The Federal exemptions are pretty generous and, while the laws are designed to help people that are broke, they are not designed to make you poor. We will maximize your exemptions to protect most, if not all, of your property.
About a month after your case is filed, you will attend a Meeting of the Creditors where a Chapter 7 Trustee will ask you questions about your situation and any property you own. It usually takes about five minutes. Some are longer and some are shorter depending on the details of your case. Assuming there are no issues, you will get an Order of Discharge about two months after the Meeting. Every single Chapter 7 case we have filed has gotten a discharge.
Chapter 13 Bankruptcy
The Chapter 13 is the wage earner's plan in which the debtor reorganizes their finances and proposes a repayment plan to repay some or all of their debt over a three to five year period. You must have a reliable source of income to fund the repayment plan. The classic example of a Chapter13 is filing to save your house from foreclosure and force the bank to allow you to catch up any arrears.
It seems most of my clients want to file a Chapter 7 and not file a Chapter 13 but, if your income is high enough, the Court will expect you to make your best efforts to repay something to your creditors. It doesn't have to be all of the debt. You just need to pay all your disposable income (what's left over after you pay for all your reasonable and necessary expenses)  for the length of the plan. Any unpaid debt (with some exceptions) will be discharged.
Why would you file a Chapter 13? Here are nine good reasons that you won't find in a Chapter 7:
You can dismiss your Chapter 13 if you change your mind.

Your attorney fees can be paid after you file your case.

You may be able to get rid, or lien strip, second mortgages and equity lines.

You get to keep all of your property.

You can change the interest rate on your car payment.

You can catch up your late house or car payments.

Penalties and interest on unpaid income tax debt stops.

IRS debt is paid in full before your credit cards get paid.

Divorce judgment debts to an ex-spouse can be resolved.

Not every bankruptcy law office does Chapter 13s. Since we do, we will take the time to fully discuss all of your options and help you determine the best Chapter of relief available to you. To find out more about each and the differences, read The Bankruptcy Book from the privacy of your computer or please contact us to set up a no-obligation consultation to learn more about your choices.

The McAvoy Law Firm helps people who live in Allen Park, Brownstown Township, Belleville, Canton, Dearborn, Dearborn Heights, Ecorse, Flat Rock, Garden City, Gibraltar, Grosse Ile, Huron Charter Township, Livonia, Lincoln Park, Melvindale, Plymouth, Plymouth Township, Redford, River Rouge, Riverview, Rockwood, Romulus, Southgate, Taylor, Trenton, Wayne, Woodhaven, and Wyandotte. We also help residents of Detroit, Dearborn, Dearborn Heights, Belleville, Westland, and Garden City, Monroe and Ypsilanti. We have clients who live in Wayne County, Monroe County, Oakland County, Washtenaw County and Macomb County.
20155 Goddard
Taylor, MI 48180
313-291-0240
313-291-2124 (fax)