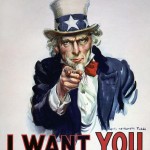 Your child gets to pick the parent they live with in Michigan when they reach the age of 18. That's when they are considered legal adults and no longer under the jurisdiction of the family law court. Think about it and it will make sense. Your child is not allowed to pick the school they go to, what doctor they see, or what they have for dinner but now they get to pick who has custody? That would cause chaos. As soon as Mom took away their ipod or grounded them, the kid would snap their fingers and declare that Dad now has custody.
In determining child custody in Michigan, the court must consider twelve best interest factors.  One of the factors is factor (i) which is reasonable preference of the child, if the court considers the child to be of sufficient age to express preference. It doesn't have a specific age. It is really up to the judge.  Even if the judge considers the child's preference, that choice does not determine the outcome.
Typically when it is appropriate to listen to a child, the judge will meet with the child in chambers for a private meeting. This is sometimes called an in camera interview. The judge doesn't typically take testimony. On other occasions, the judge may have the Friend of the Court do the interview. The interviews in Wayne County, Michigan can be done by the Referee or the Family Counseling Unit. Every judge has their own procedures. It is the very rare case where a child actually takes the witness stand.
Quick practice pointer: Do not bring your child to speak to the judge unless you are specifically told to do so by the court. Every once in a while, a parent brings a kid to court because they feel they should have a voice in the matter. Do not do it. It makes the parent look irresponsible and manipulative. I don't care how mature you think your child is. It's a really bad idea.
Here are some ages that have some significance under Michigan law for minors. While none of these apply in custody or parenting time issues,  it's possible these feed the confusion.
A minor can nominate a guardian at the age of 14.

A child can go to court to ask a judge for an order emancipating them from their parents at the age of 16.

A 17 year old will be prosecuted as an adult if charged with a crime.

Over 14 years of age, a child cannot be adopted unless they consent.

A 16 year old may ask for a parental consent waiver for an abortion.

A 16  year old may also drop out of school.
Ready to talk? Contact us and set up an appointment. Give us a call  at  313-291-0240.
Chris McAvoy is a Taylor, Michigan family law attorney who helps people with bankruptcy,  family law,  and  estate  planning.  To find out more or set  up an  appointment, click here   for  contact info. Our attorneys help  people in Taylor, Allen Park,  Southgate,  Lincoln  Park, Riverview, Trenton, Flat  Rock,  Wyandotte, Brownstown,  Belleville,  Dearborn, Dearborn Heights, and  the  Downriver,  Michigan  area.