Downriver Traffic Tickets:
Starting at $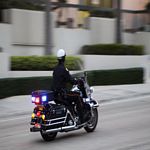 250.00, our lawyers streamline the process of dealing with traffic tickets. It is straightforward in most cases. You fill out an intake sheet and bring us your ticket. We go to court for you. Most cases result in a deal in which you take responsibility in exchange for a non-moving violation. You pay the fine and the case is closed. If we are unable to reach an agreement, our attorneys have the experience to aggressively defend you in a trial.
In most cases, you don't need to go to court. We handle it all and don't even need to meet with you. Everything can be handled online and by phone.
Why should you hire a traffic ticket lawyer to handle your tickets?
It's what we do. We deal with the courts, judges, prosecutors and police officers on a regular basis. Typically, we get better results in a shorter period of time than you ever will. We are in court all the time and can expedite your matter along with the other cases we are handling. You can do it yourself if you like. Everyone has a right to represent themselves. You have the right to take the day off work, wait in line in court to check in, wait to get your case called to speak with a prosecutor or magistrate, conduct your own trial, and wait in line to pay your fines. I think you get my point. You don't know your way around, who to speak to or what to say. It's frustrating, aggravating and intimidating.
But not for us.
Avoiding traffic ticket points will save you money.
Don't just pay your ticket. It is an admission of responsibility. Any moving violation will be sent to the Michigan Secretary of State and added your driving record. While the points will eventually drop off, the ticket will never, ever come off your driving record. If you get too many points, you are at risk of having your driver's license revoked or suspended and paying driver responsibility fees. Your insurance rates will skyrocket if your insurance company thinks you are a high risk driver. I guarantee you the cost of an attorney is far less than the long term costs of a poor driving record.
We resolve
Speeding tickets and moving violations

Reckless and careless driving

Suspensions and revocations

Driving without insurance or registration

Seat belt tickets

Leaving the scene

Drunk driving (DWI or OUIL)

Driver license restorations
The McAvoy Law Firm helps people who live in Allen Park, Brownstown Township, Belleville, Canton, Dearborn, Dearborn Heights, Ecorse, Flat Rock, Garden City, Gibraltar, Grosse Ile, Huron Charter Township, Livonia, Lincoln Park, Melvindale, Plymouth, Plymouth Township, Redford, River Rouge, Riverview, Rockwood, Romulus, Southgate, Taylor, Trenton, Wayne, Woodhaven, and Wyandotte. We also help residents of Detroit, Dearborn, Dearborn Heights, Belleville, Westland, and Garden City, Monroe and Ypsilanti. We have clients who live in Wayne County, Monroe County, Oakland County, Washtenaw County and Macomb County.